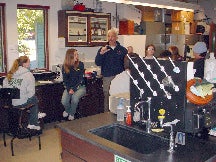 Bolton Landing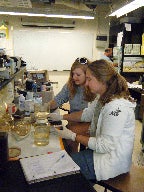 This lab is primarily used for educational activities and is the primary space utilized for the Semester of Study Program at DFWI. Samples brought in by students from the field are processed and analyzed in this lab for ongoing studies in analytical chemistry, limnology, ecology, and microbiology.
In addition to the work performed through the Semester of Study Program, regional students, as well as students from outside the region, come to the DFWI facility in Bolton Landing for hands experience and an introduction to biology.
For more information on bringing your class for a visit DFWI, please contact David Diehl or call (518) 644-3541.