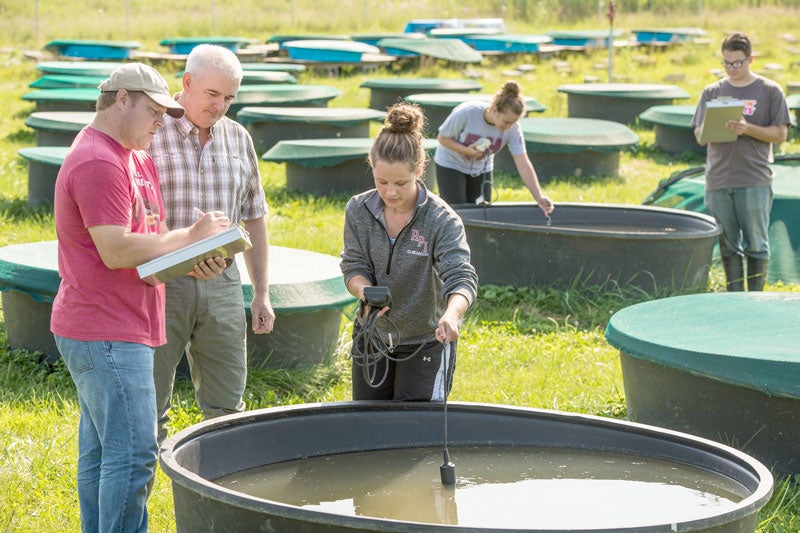 Rensselaer Technology Park
The Aquatic Research Facility at Tech Park is designed to conduct ecological experiments in a variety of aquatic venues, ranging from highly controlled laboratory experiments to more natural, large-scale outdoor experiments (using 20- to 300-gallon "mesocosms"), which are intended to mimic real-world wetlands, ponds, and lakes. Specific facilities include dedicated laboratory space for conducting controlled ecological studies, large work areas for processing samples, office areas for researchers, and a garage for storing research equipment. In addition, there is a 4-acre fenced field for the large-scale, outdoor experiments.
Conducting laboratory and outdoor mesocosm studies allows researchers to identify the physical, chemical, and biological mechanisms that underlie spatial and temporal changes in aquatic ecosystems including both natural and anthropogenic changes. Laboratory studies can test very specific patterns in absence of ecological realism, whereas mesocosm studies can test general patterns in the presence of natural food webs and environmental gradients. By using both approaches, combined with observations and experiments conducted in the aquatic habitats, we can obtain a much better understanding of how natural ecosystems function and improve our methods of monitoring and conservation.