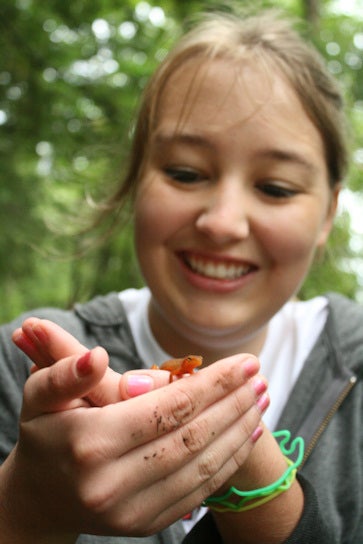 DFWI continues to offer the Navigating Rensselaer and Beyond's First Year Experience program. The highly acclaimed program is designed to foster lasting inter-personal relationships among students that they can build upon during their academic programs at Rensselaer.
---
First Year Experience students foster inter-personal relationships through team-building and collaborative activities over athree day visit. Students plan their meals and all related tasks, participate in ecological surveys, limnological pond studies around the town of Bolton Landing, andsearch for various botanical and fungal species during an identification project on the TongueMountain Range overlooking Lake George.  Other free time activities include: visits to Bolton Landing,swimming in NorthwestBay, and making smores after dinner in the chiminea down on docks of the DFWI. Dr. William Brown who has been working on a population study of timber rattle snakes at the DFWI for almost 40 years continues to offer a live demonstration of the timber rattle snakes to the first year experience program.
Testimonials from past FYE students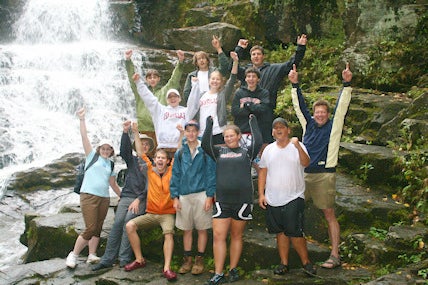 "DFWI is the best overnight NRB program. I loved it!"
"Very awesome!"
"This was one of the best times of my life. It got me pumped and excited for classes. It also helped me find a niche."