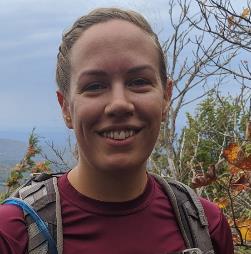 Research Scientist
Allison Hrycik, Ph.D.
Research Scientist
Darrin Freshwater Institute and The Jefferson Project
Rensselaer Polytechnic Institute
(716) 574-3504
Allison Hrycik is a research scientist for the Jefferson Project and DFWI. Allison researches harmful algal blooms and algae ecology and is involved in sampling efforts on Chautauqua Lake. Prior to her position at the Jefferson Project, Allison was a research scientist on the Great Lakes, working on benthic invertebrate and water quality monitoring. During her PhD, she studied how changing winter conditions help set the stage for algae blooms during the open water season. Her current projects include monitoring lake bottom algae, understanding nutrient inputs from the Chautauqua Lake watershed, and working with colleagues on Lake George and Chautauqua Lake to understand the different drivers of algae blooms in different lake types. 
Education
Ph.D. Biology, University of Vermont (2021)
M.S. Fisheries and Aquatic Sciences, Purdue University (2016)
B.S. Natural Resources, Cornell University (2012)